Swimarathon Success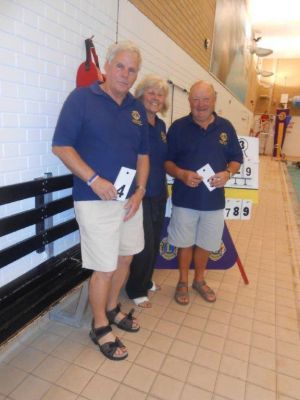 Last Sunday saw Wareham Lions hold its' annual Swim for Charity writes community correspondent Krissi Morris. Over 300 swimmers turned up on the day representing 23 organisations, swimming across 49 lanes over 10 hours.
'We are thrilled with the event this year,' said Tim Lench Lions President, 'this has been our best ever swim for charity. So far money pledged totals £11,058. We collect all the pledges and return 75% of the money, over £8,000 to the teams at a presentation in January. The balance of the money raised goes into Wareham Lions funds in support of local people.'
Organisations raising money include local schools, Scouts, Guides, Brownies, Football Club, Rugby Club and other groups all wishing to raise funds for their own organisation or local and national charities. One team were raising money for Julia's House.
The Lions held a tombola stall in the entrance to the sports centre and over the day raised a further £419. 'A big 'thank you' to all the swimmers and the support of the organisers, without whose help we could not hold this event.'