Royal Visit to Sandford School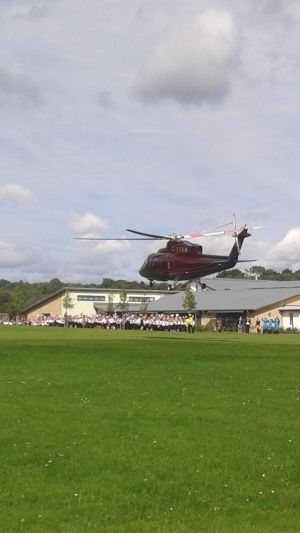 Wareham Lions were especially pleased to be asked to help out this week with the Royal visit of the Countess of Wessex. She attended the official opening of Sandford School reports our community correspondent Krissi Morris.
'We are very honoured to have been asked to help' said Lion President Tim Lench. 'The Countess of Wessex is a Patron of Lions and she always tries to speak to any Lion at functions such as this.'
Wareham Lions were assisting in car parking, crowd control and checking that all visitors are on the official list, helping to ensure safety and security for the visit of the Countess.
Tim went on to say a big thank you to all who gave donations to the book and bric-a-brac sale last Saturday in Wareham Town Hall. 'A good crowd came along and we sold almost everything' he said. 'With the money raised going into the local charity fund.'
.