Sewing and raising money for NHS in Covid Crisis
WAREHAM LIONS SUPPORTING NHS - SEWING SCRUBS AND SELLING PLANTS
SEWING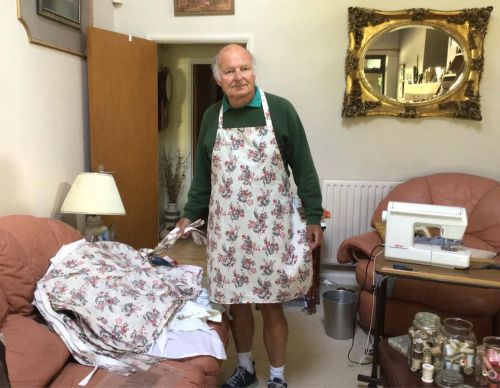 LION MIKE BARTLETT AND HIS WIFE LINDA HELPING THE NHS AND CARE WORKERS BY MAKING APRONS, OTHER WARHAM LIONS LADIES HELPING ALSO MAKING APRONS AND OTHER ITEMS.
UPDATE: 1000 ITEMS PRODUCED TO DATE BY LADIES OF WAREHAM LIONS AND DISTRIBUTED TO THROUGHOUT WEST DORSET TO HOSPITALS, CARE HOMES, HOSPICES AND SURGERIES - SCRUB SUITS, SCRUB HATS, NHS APRONS, LAUNDRY BAGS, FACE MASKS and BUTTONED FACE MASK BANDS.
WHAT AN ACHIEVEMENT? 1000 ITEMS BY AS 26TH JUNE AND SEWING MACHINES WILL NOW BE ALLOWED TO REST AS THERE IS NO LONGER A NEED FOR ITEMS UNLESS WE HAVE A SECOND OUTBREAK OF THE VIRUS.
CONGRATULATION TO ALL WHO HAVE WORKED HARD TO MAKE THESE MUCH NEEDED ITEMS - WELL DONE!!
PLANT SALES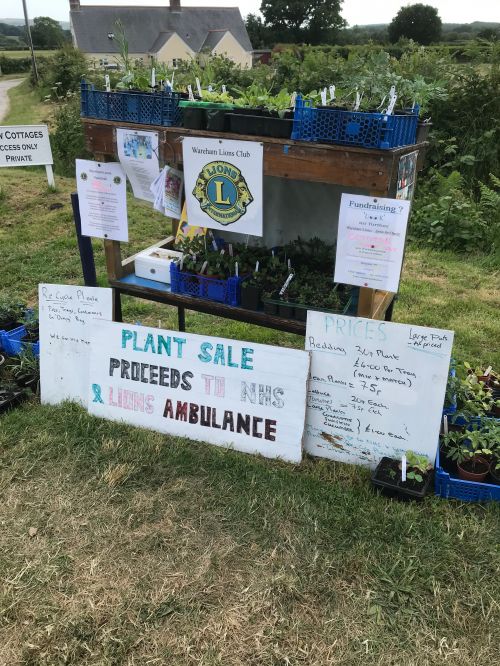 LION PAUL CADY HAS RAISED OVER A £1000 FROM THE SALE OF PLANTS WHICH WILL BE SPLIT BETWEEN WAREHAM LIONS AND THE NHS.